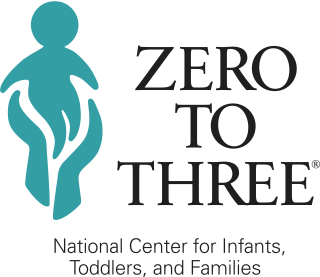 Media Coverage:
Tulsa World: Tulsa Safe Babies Court Team aims to benefit foster-care infants and toddlers
NewsOn6: 'Safe Babies Court Team' To Find Permanent Homes For Young Oklahomans
Foundations support groundbreaking services in the child welfare system to promote healthy development of young children and their families
Tulsa, Oklahoma –The Parent Child Center of Tulsa, Tulsa Safe Babies Court Team at ZERO TO THREE, and Juvenile Division of Tulsa today announced the launch of the Tulsa Safe Babies Court Team led by District Judge Doris Fransein, Chief Judge of the Juvenile Division Juvenile Court Tulsa. This new, innovative initiative will work to improve the lives of infants and toddlers in foster care.
NewsOn6.com – Tulsa, OK – News, Weather, Video and Sports – KOTV.com |
The initiative is made possible by several leading community foundations who have invested in this groundbreaking effort for a three year pilot project.  The stakeholders also include additional local child welfare and health professionals, community based human services providers, local child advocates, and community leaders.
"This is about building a community where children thrive," said Matthew Melded Executive Director of ZERO TO THREE. "We are delighted to join with community leaders in this ground-breaking effort to provide services to abused and neglected infants, toddlers, and their families so the children can reach safe, loving permanency swiftly."

"This community is presented with an unparalleled window of opportunity to promote healthy development and family stability for our infants in foster care, " said Honorable Judge Doris L. Fransein, Chief Judge of the Tulsa County Juvenile Division.  "Through the teachings of science and with the assistance of ZERO TO THREE, community partners, and certified infant mental health therapists, Tulsa's juvenile court and child welfare will be so much closer to achieving the goal of healthy development, permanency and well-being for every Tulsa County infant and toddler in foster care."

The Safe Babies Court Teams Project is a systems change initiative, spearheaded locally by ZERO TO THREE, a national nonprofit committed to promoting the health and development of infants and toddlers along with The Parent Child Center of Tulsa. It is focused on improving how the courts, child welfare agencies, and related child-serving organizations work together, share information, and expedite services for young children in state custody.  In doing so, it protects babies from further harm, addresses the trauma they've already experienced, partners with parents to make needed changes, and tackles issues in the child welfare system that prevent families from succeeding.
"We know that together we can have a greater collective impact for infants and toddlers who are in the child welfare system.  Ultimately, that benefits not only these children and their families, but also the future of our community," said Desiree Doherty, Executive Director of The Parent Child Center of Tulsa. "The Safe Babies Court Team approach is about breaking the cycle of child abuse and neglect.  Hurt children often grow up to hurt themselves and others, but babies who receive safe, stable and nurturing care have the best chance to grow up healthy, secure and ready to learn."

Safe Babies Court Teams place a high priority on supporting birth parents toward reunification with their young children. To date, Safe Babies Court Teams across America have worked with more than 900 parents and more than 800 infants and toddlers in 12 sites across the nation. The team ensures babies and toddlers benefit from child-focused services to address medical problems and developmental delays, quality early learning experiences, and frequent family time.
Research about Safe Babies Court Teams demonstrates their effectiveness:
97% of the identified service needs of infants and toddlers served by the Safe Babies Court Teams were fully met or in the process of being met.
Children served by the Safe Babies Court Teams exited the foster care system approximately one year earlier than children in a matched comparison group. They were also more likely to reach permanency with a member of their biological family.
99% of the infants and toddlers served were protected from further maltreatment.
You can find more information about the Safe Babies Court Teams from Zero to Three at http://bit.ly/1Cx76im