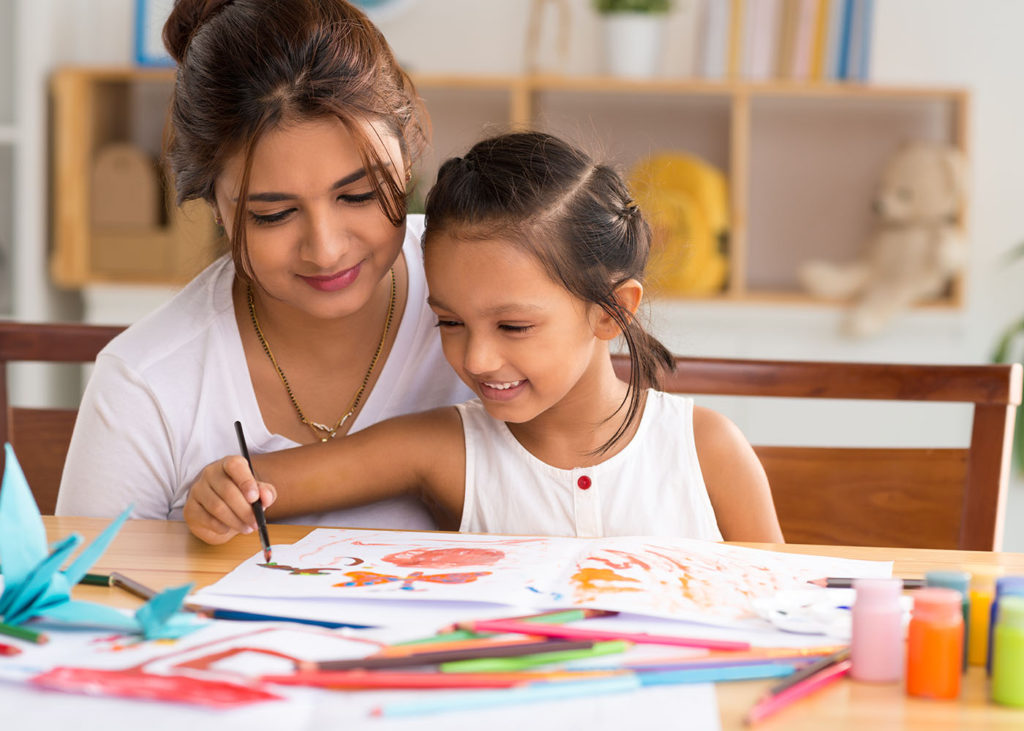 The Parent Child Center of Tulsa believes that all children deserve to be loved, nurtured and protected. We strive to offer a PATHWAY OF HOPE to support families where they are in the community. Positive Parenting is our home based, early childhood parent education and family support program that serves families from pregnancy until children enter kindergarten.
Parents as Teachers® is designed to promote school readiness and provide parents with information and assistance to enhance the intellectual, language, social, and physical development of children. Families are able to turn their child's everyday experiences into fun-filled learning opportunities and create eager learners who are ready for school. Every other week, our home based parent educators share child development and parenting information with families.
Each family receives:
CHILD DEVELOPMENT SCREENINGS to learn about motor, language and social needs;

PRENATAL EDUCATION & CHILD DEVELOPMENT EDUCATION including positive parent-child interaction activities using the Parents as Teachers® curriculum promoting bonding and healthy brain development; and

REFERRALS & INFORMATION on community resources to meet families' needs.
PARENTS AS TEACHERS® IS VOLUNTARY AND FREE OF CHARGE!
We serve families in both English and Spanish.
Pregnant women and families with infants and small children (birth to age 5) may enroll.
Positive Parenting is available to Tulsa County residents.
PARENTING GROUPS
Because parents can often support and learn from each other, we offer parenting groups for our families. Parents learn:
New activities to explore with their children;

Fresh ways to build stronger bonds with their children; and

Different ways to turn everyday experiences into fun filled learning opportunities that encourage children to become eager learners who are ready for school.
PARENTING GROUPS ARE VOLUNTARY AND FREE OF CHARGE!
For more information please email ppscreferrals@parentchildcenter.org