The Guardian Society is a special group of friends of The Parent Child Center of Tulsa (PCCT) who believe in the organization's mission and want to ensure that our programs and services are here to help parents and children in the years to come.
The Guardian Society recognizes and honors donors who have included PCCT in their estate plans. Many have designated future gifts through bequests, trusts, life insurance or outright gifts. All planned gifts are used to build the Endowment Trust Fund and are invested in perpetuity with a portion of the investment income available to support programs at PCCT.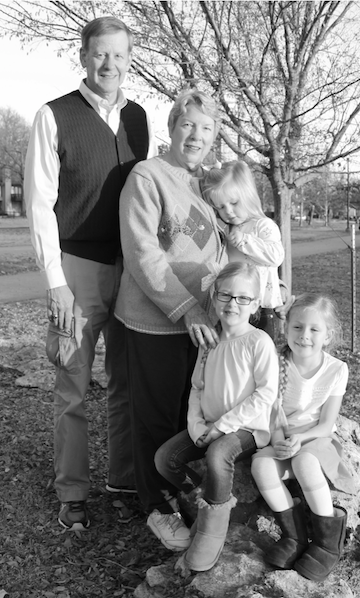 Life Insurance
When the added protection of an insurance policy is no longer needed, transferring the policy's ownership to PCCT can result in a tax benefit for you and a generous gift for PCCT. You may include a percentage or all of a policy. Ultimately all proceeds pass directly to PCCT.
Direct gift of Cash
A gift of cash or securities can be given to the PCCT Endowment Trust Fund creating an income tax deduction and possible capital gains reduction.
Charitable Remainder Trust
A Charitable Remainder Trust can provide income to you and your spouse for your lifetime. Thereafter, the Trust principal will go to the Endowment Fund at PCCT. You may choose to name other charities as principal recipients as well.
Charitable Lead Trust
A Charitable Lead Trust is funded with an asset to provide the PCCT Endowment Trust Fund income for a specific term of years, after which the principal will return to you or to designated individuals.
Retirement Funds
You may name PCCT as a beneficiary for all or any portion of funds remaining at death.
IRA Rollover
If you are over age 70 1/2, you can transfer up to $100,000 from an IRA to charity in 2011 without paying any federal income tax. By giving some of the IRA withdrawal away, you may reduce income this year and may reduce the tax on Social Security.
About Us
At The Parent Child Center of Tulsa (PCCT), we serve children age birth to twelve years old who are at risk for or who have suffered the most traumatic experiences of childhood: physical, emotional and sexual abuse or neglect. Our main focus is child abuse prevention through early intervention with parent education.
Each year The Parent Child Center serves over 76,000 children and parents in our community.