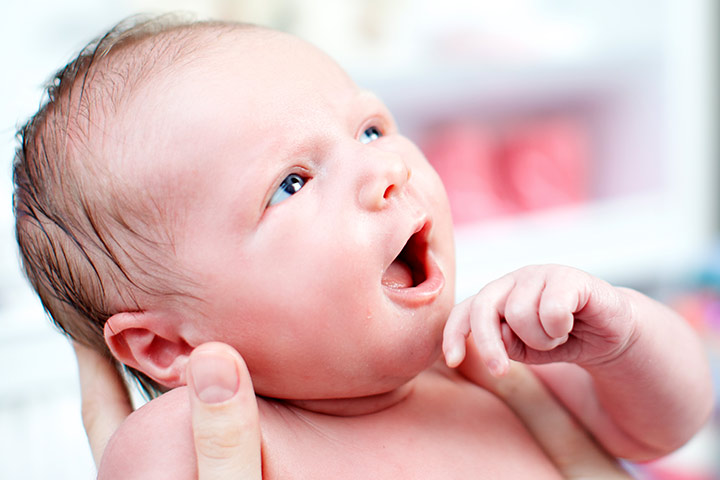 The Parent Child Center of Tulsa's vision is that every parent has the knowledge and skills to protect, nurture and provide for their own child. We are an agency that specializes in infant mental health and recognizes that a PATHWAY OF HOPE for the future begins at birth.
Approximately 10,000 babies are born in Tulsa County each year. Our Bright Beginnings registered nurse educators deliver critical information to mothers and other caregivers of these newborn babies before they are discharged from the hospital. Each mother receives a bag filled with program information that she can take home.  We strive to prevent shaken baby syndrome, and to help develop the bond between mother and child by stressing the importance of talking, reading and singing to the baby.
The program includes two key components:
THE PERIOD OF PURPLE CRYING is an evidence-based infant abuse prevention program which educates parents and caregivers about normal infant crying and the dangers of shaking an infant. Education to the mom of the newborn and other caregivers is focused on normalizing infant crying, the dangers of shaking a baby, soothing skills to comfort an infant, coping skills for dealing with frustrations and passing the message on to other care providers. CLICK for Babies supports the mission of The Period of Purple Crying by providing donated purple caps to newborn babies.
TALKING IS TEACHING stresses the importance of talking, reading and singing to babies as a way to enhance the child's vocabulary. "Talking is Teaching: Talk, Read, Sing" is a multimedia campaign that is working to help parents understand that they have the power to boost their children's vocabulary through simple actions every day – like talking about things seen on a walk, or singing songs together during bath time. Using social media, books, videos and information from expert partners, Talking is Teaching shares fun and easy ways that parents can improve their babies' learning.
CLICK HERE to listen to our staff discuss our prevention education, including information on the Period of PURPLE Crying, on the Bobby Eaton Radio Show.
CLICK HERE to view a Bright Beginnings outcomes report, prepared by Oklahoma State University.
CLICK HERE to view a segment on KTUL's Good Day Tulsa to learn more about The Period of Purple Crying®.
CLICK HERE to view a FREE and printable flyer, The Period of PURPLE Crying® – A New Way To Understand Your Baby's Crying
CLICK HERE to visit the website for the National Center on Shaken Baby Syndrome.
CLICK HERE to learn about the Period of Purple Crying.