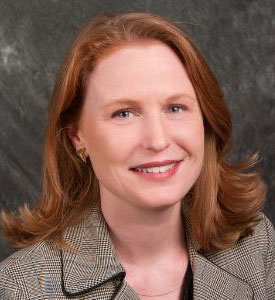 TULSA, OKLAHOMA – – – JULY 27, 2016 – – – The Parent Child Center of Tulsa, Inc. (PCCT) is pleased to announce that Kristine D. Bridges will become the organization's next Executive Director in early 2017, to follow Desiree Doherty, the current Executive Director who has announced her plans to retire. Kristine will join PCCT in October 2016 for a formal transition period.
Bridges is currently the Executive Director of the Tulsa County Child Protection Coalition and, in this role, has worked closely with PCCT and numerous other community organizations at the local and state level to improve the lives of children and parents involved in the child welfare system.  She was previously Associate Dean and Director of Professional Development at University of Tulsa College of Law.  She holds a Bachelor of Arts in Speech Communication and a Juris Doctorate from Baylor University.
"We believe Kristine will provide excellent leadership for The Parent Child Center of Tulsa going forward," said Jamie McCoy, Vice President and Chief Financial Officer at Canyon Creek Energy II and President of the PCCT Board of Directors, "and we look forward to welcoming her to PCCT in the fall."
The Parent Child Center of Tulsa, Inc., founded in 1990 by the merger of two smaller organizations, is a nationally accredited Tulsa Area United Way partner agency whose mission is "to prevent child abuse and neglect through education, treatment and advocacy." PCCT offers three levels of child abuse prevention services: Community Education, Family Support Services, and Therapeutic Services. Last year over 56,000 adults and children participated in one of the agency's programs or services. More information can be found at www.parentchildcenter.org.