Since 1924, the Tulsa Area United Way have raised over $568,000,000 that has been invested in helping people each and every day, mobilized volunteers, helped strengthen our partner agencies and provided a strong safety net of critical services to meet identified needs in our community. TAUW has created jobs, rendered services, built assets, paid taxes plus helped and saved lives.
Mission: Rebuilding lives affected by domestic violence and sexual assault through advocacy, shelter, counseling and education.
Saving…Healing…Changing…LIVES!
DVIS/Call Rape is a Tulsa Area United Way Partner Agency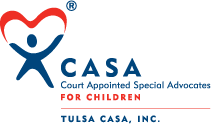 Tulsa CASA recruits, trains and supervises quality volunteer advocates to speak for the best interests of abused and neglected children in the dependency court system.
The Child Abuse Network (CAN) exists to reduce the trauma that a child abuse investigation can pose for the child. Before our program came into being, children frequently endured stressful examinations and numerous interviews by various agencies, often in cold, sterile facilities.Today CAN delivers a highly effective alternative, bringing multiple agencies together in a single, safe and comforting environment for children in crisis. CAN enables medical, mental health, investigative and legal professionals to work together under one roof, to provide less traumatic investigation and to determine whether child abuse has occurred.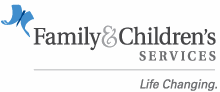 Family & Children's Services shall promote, support, enhance and strengthen the development of family life, and the well-being and mental health of families, children and individuals.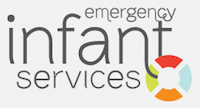 Emergency Infant Services is a non-denominational, non-profit organization which assists over 1000 infants and toddlers each month. Funded through the generosity of the community, staff and volunteers work together to make sure that infants and toddlers have the essentials they need. We have no waiting periods or income qualifiers, operating on the theory that a hungry child cannot wait.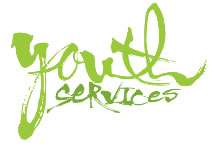 Youth Services values the potential of all youth, supporting and challenging them to embrace their future and achieve independence, ensuring that their voices are heard.
Youth Services is committed to fostering a community atmosphere that values youth as resources. We provide innovative services and activities designed to increase self discovery and instill positive core values and decision-making skills that will keep youth safe and allow them to lead healthy and productive lives. Our programs are based on the needs and input of youth, family and the community and are recognized as national models for quality and creativity.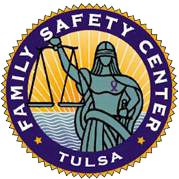 The Family Safety Center strives to provide "wrap-around" victim services to achieve the following objectives:
Provide assistance obtaining emergency protective orders for victims of domestic violence
Provide help and resources to children exposed to domestic violence
Offer forensic medical assistance to victims of domestic violence
Offer appropriate legal support and representation to victims of domestic violence
Reduce the number of domestic violence cases that go unreported in all of Tulsa County
Ensure domestic violence perpetrators are prosecuted