This is an archived page and is no longer current.
Summer 2013
I had the opportunity this summer to hear Speaker of the House T. W. Shannon address the Rotary Club of Tulsa. In a very dynamic speech, he told a quintessential "night before Christmas in America" story that many parents can identify with – – trying to assemble what seems like a 100-piece child's toy (in his case, a Barbie playhouse) at 3:00 in the morning. He explained with great humor how it was not going very well until he went out to the garage and got the box with the picture on the front to give him a clue how to tackle the task. This reminded me of another terrific speaker I heard at Rotary a couple years ago, Donna Orender, then-president of the WNBA. She spoke about the importance of mentoring in women's athletics and said, "It's so hard to be what you cannot see."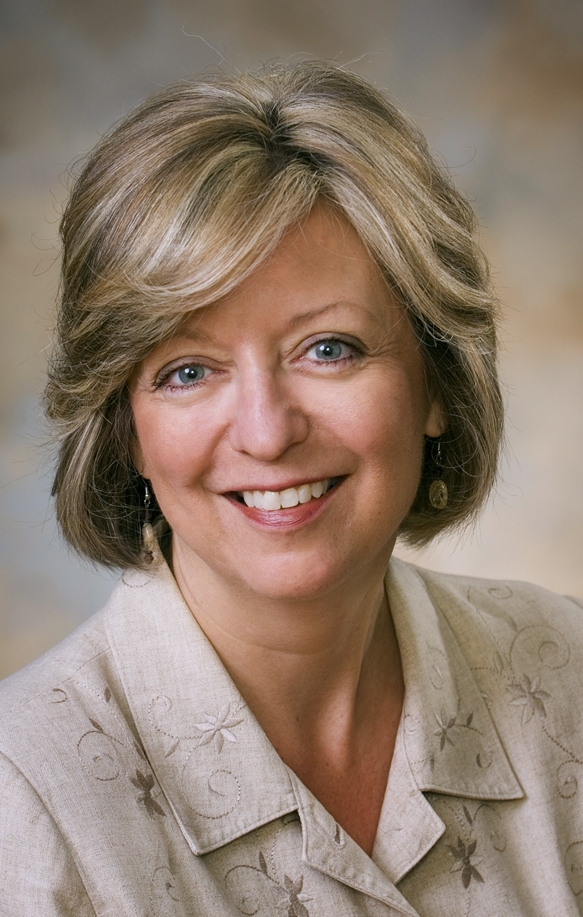 Both of these speakers reminded me of the value of healthy role models in our lives growing up if we are to be successful as adults. This is especially true in parenting. It is so hard for an adult to parent in a safe, healthy and nurturing way if they never saw what that looked like day by day in the home where they grew up, if they have no "picture on the box" to go by.
That's where The Parent Child Center of Tulsa comes in for thousands of parents every year. We can show them a picture of what safe, healthy parenting looks like and teach them parenting skills for the ages and stages of their child's development.
The parents we serve are working hard to make positive changes for the sake of their children. We support them in setting and reaching family goals that result in their children being safer and more nurtured. Then these children have a better picture for their own future.
– Desiree
March 2013
The Parent Child Center of Tulsa is a member of several groups that keep us posted on policy and legislative initiatives relevant to the safety and wellbeing of children in our city and state. The following groups might be of interest if you want to voice your opinion and learn more about how to effectively advocate on issues that concern you.
Tulsa County Child Protection Coalition
Oklahoma Institute for Child Advocacy
As the 54th Oklahoma Legislature works its way through over 2,000 introduced bills in the state House and Senate, there are several bills of particular interest to PCCT that we are following:
HB1063 (McCullough, R-Sapulpa) suspends Children First and other home visiting programs for one year, returns Affordable Care Act funds to federal government; conducts an audit with intent of selecting one model for Oklahoma.
More Info: OKPolicy.org – Home visiting programs work for young children, their parents and Oklahoma (Guest Blog: Paul Shinn)
HB1785 (Blackwell, R-District 61) deletes the mandatory reporting requirement for child abuse and neglect; makes reporting optional.
HB1661 (Denney, R-Cushing, and Halligan, R-Stillwater) amends School Bullying Prevention Act with broader definitions of bullying behaviors (adds cyberbullying) and stronger requirements for training, investigation and documentation of incidents.
– Desiree
November 2011
The John Hope Franklin Center for Reconciliation's "Dinner of Reconciliation" was a wonderful evening. I was especially intrigued by the keynote address by john a. powell (lower case letters his). He talked about unconscious bias and he described "three ways of not knowing":
1. We don't know because we cannot know; something is beyond our ability to know, such as the number of neurons firing in your brain this second as you read this.
2. We don't know because we are not interested to know; something is not important to us, such as noticing the color of a car behind you at the stoplight this morning.
3. We don't know because we are unwilling to be aware; something is too uncomfortable to think about, such as our own stereotypes, prejudice….or child abuse and neglect.
Yes, it is uncomfortable to think about child abuse and neglect. No one wants to imagine a child being hurt. We don't want to read that article or watch that story or hear that report or see that picture.
But we must not turn the page, turn the dial, or turn our eyes away. If not acknowledged, it cannot be confronted. If not confronted, it cannot be stopped.
We must be aware so that we are alert and action oriented when it comes to protecting children.
Desiree
2010
It's one of the early lessons we learn as children: An ounce of prevention is worth a pound of cure. We know intuitively that the best way to stop something is to prevent it from happening in the first place. Unfortunately, when it comes to preventing child abuse, it is one lesson we too often forget.
As executive director of The Parent Child Center of Tulsa, I see every day the tragic results of failing to stop child abuse. Children suffer, families are torn apart, and society as a whole is degraded. To stop this cycle, it is our mission to prevent child abuse and neglect through education, treatment and advocacy.
Child abuse takes many forms, from withholding food and shelter, to berating a child verbally with hateful remarks, to inflicting physical pain, injury or even death.
According to the Oklahoma Department of Human Services, an estimated 108,289 children were alleged to be victims of child abuse in 2009, with 8,605 children confirmed.
Think about that for a moment. More than 8,000 Oklahoma children suffered abuse or neglect last year and now carry lifelong scars – both visible and invisible.
No one is exempt from the impact of child abuse and neglect. According to a 2007 study sponsored by Prevent Child Abuse America, the estimated annual cost of child abuse and neglect in the United States is $103.8 billion.
Dr. Robert Block, my colleague and chairman of the University of Oklahoma College of Medicine Department of Pediatrics, reports that each year, nearly 1,000 Tulsa County children are treated on an outpatient basis for child abuse and neglect. An additional 200 children are hospitalized. He estimates the annual cost of child abuse and neglect in Oklahoma at more than $270 million.
What if we as a community invested even one-tenth of that amount in prevention? What if we determined to be proactive about prevention because we recognize child maltreatment is both a cause and effect of so many of the social ills that concern and cost us all?
April is National Child Abuse Prevention month and provides us with the opportunity to focus on what can be done to prevent needless suffering.
Be a voice for children who cannot vote. Speak to local, state and federal legislators and policymakers about the importance of early prevention programs. Tell them you want child abuse prevention to be a priority.
Last, remember that to a child, love is spelled T-I-M-E. What would one hour of your undivided attention mean to that little boy or girl you care about?
During Child Abuse Prevention Month let's heed the wisdom of an ounce of Prevention.
Sincerely,
Desiree Doherty
Executive Director